Brypar Dominates on Debut – Queensland Raceway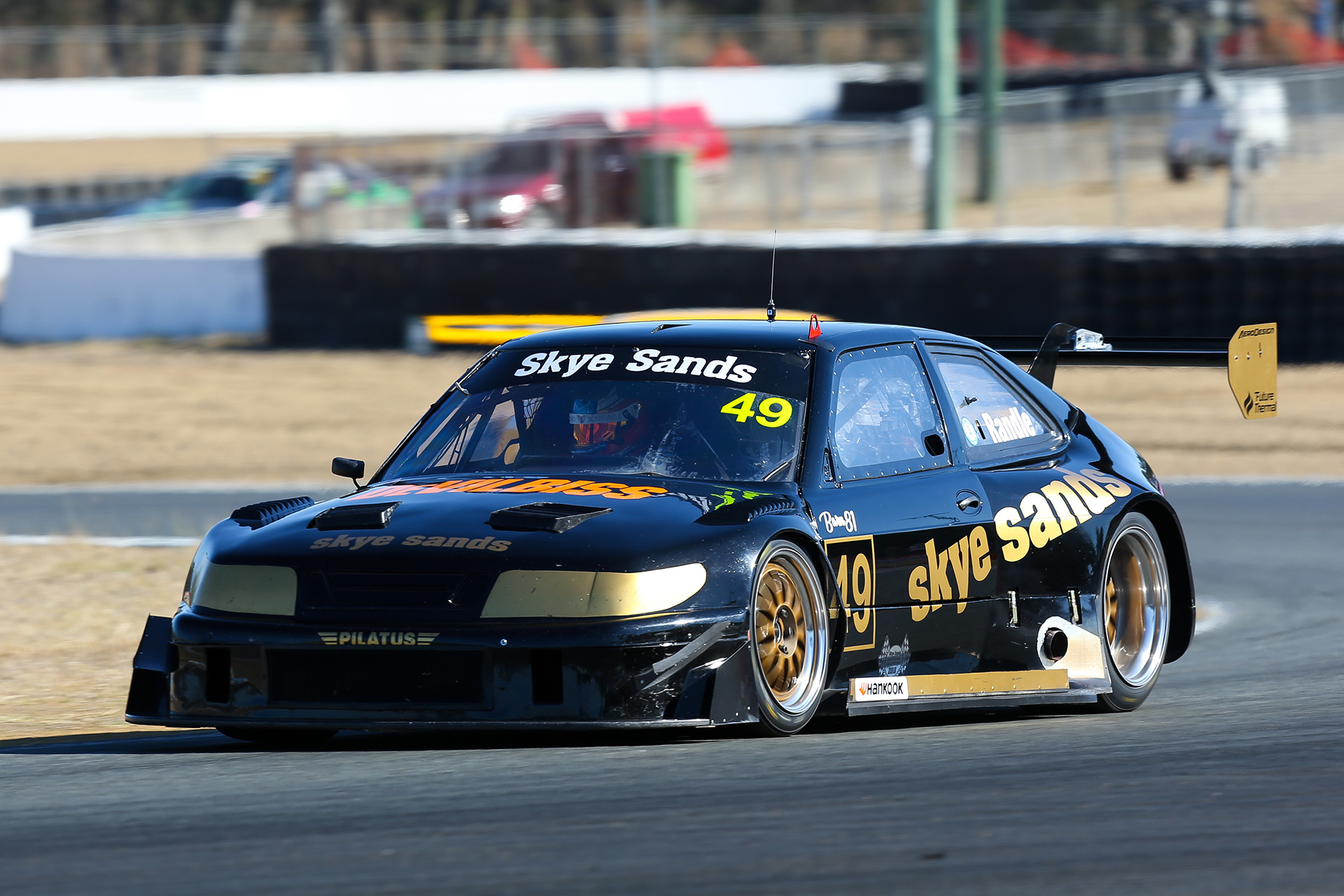 Thomas Randle crossed the finish line in front three times over the weekend at Queensland Raceway in the National Sports Sedan Series during the Shannons Nationals. The Saab Sports Sedan owned by his father Dean upgraded to Brypar motorsport discs for the round.
"It was a fantastic weekend for the Skye Sands SAAB V8 Sports Sedan".
"The car was reliable all weekend, never skipping a beat. We grabbed pole position in qualifying two, setting a 1.07.13, narrowly missing out on the outright lap record for the category, however I think if we had of put the new tyres on in qualifying one,  a sub 1 minute 7s was possible".
"We crossed the line first in all three races and took the race lap record on Sunday morning after having to start from the back (having been excluded from race one) with a 1.07.3, 2.3 seconds faster than the current Supercars lap record".
Brypar motorsport brake discs can be manufactured to almost any specification, replacing existing discs than can either be hard to get hold of, too expensive, or simply not up to task.