Brypar Visit Gibson Motorsport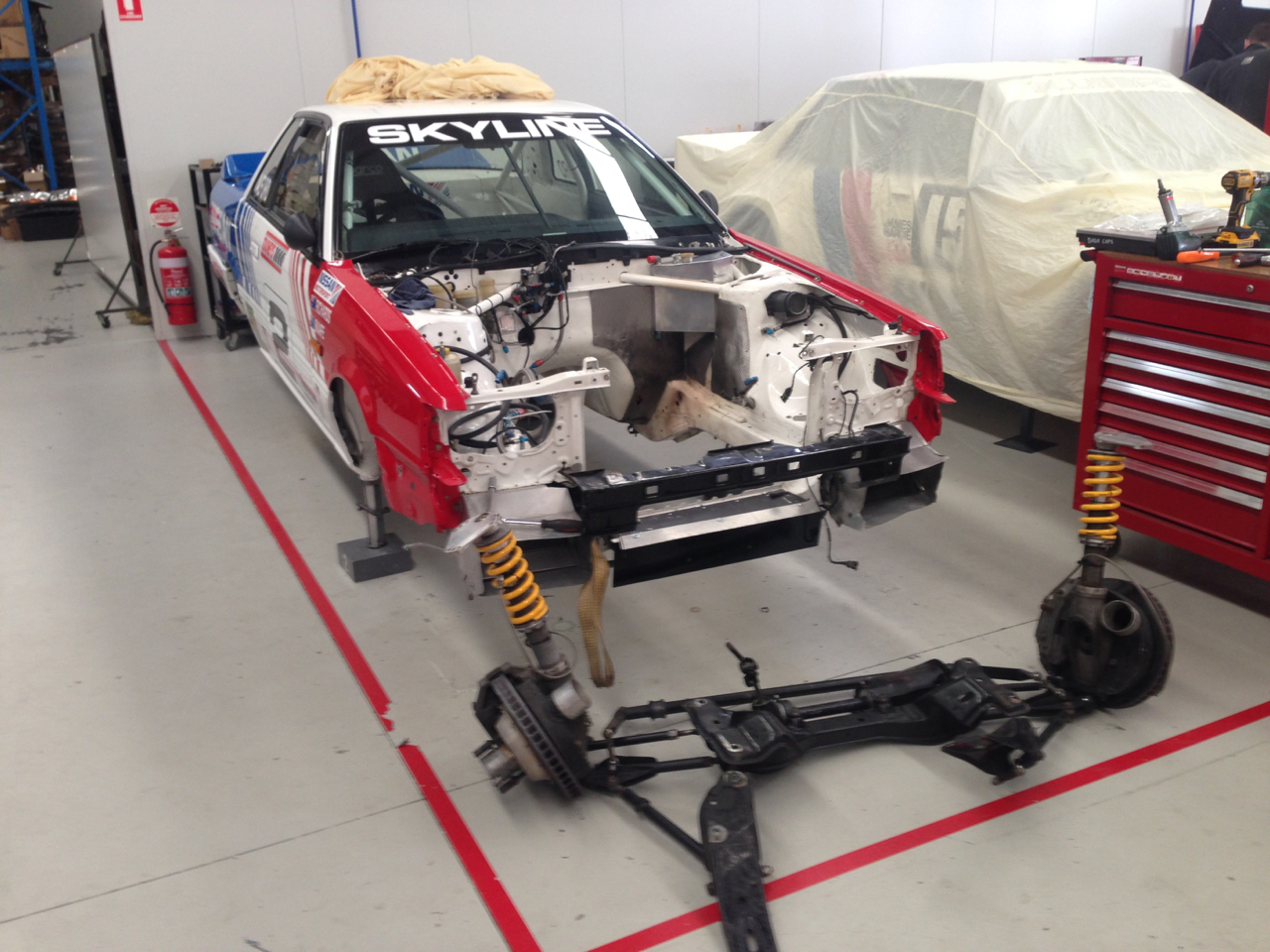 Brypar recently visited the famous Australian motorsport team, Gibson Motorsport. Gibson Motorsport came to fame in the early 1980's as they race and developed the factory Nissan Skyline Group A cars (and previous to that the Group C Nissan Bluebird and Exa, the former holding the lap record at Bathurst for the best part of a decade). Our visit was not only to see these historic touring cars, including the legendary R32 GTR (Godzilla) that dominated touring car racing not only in Australia but world wide, to the point where the rules were abolished (Australia went to the 5 litre V8 rules, the rest of the world went Super Touring), but also to see what we could offer these old cars on terms of recreation parts.
Recreation parts is an area that Brypar have only recently begun. Older racing cars often used cast magnesium/aluminium or fabricated steel uprights. As these cars have raced for sometimes over 30 years, uprights can be a part that are difficult to replace is they are damaged or fail from fatigue. Brypar offer a recreation service so that these valuable, often irreplaceable parts, can be put on a shelf while the vehicles can continue to race knowing they won't be wearing out original and rare parts.
The process is actually very similar to when we create an upright from an exisiting vehicle. First we analyse the upright to make sure other parts such as bearings and hubs are readily available (or easily made). If we are satisfied that other peripheral parts are easily attainable we undertake a 3D scan of the part to get all the pickup points and key geometry. From there we create a CAD model that when finished will simply bolt in place of the original. As we are recreating this part normaly using a different material and process, stress analysis is carried out to ensure the safety meets or exceeds the original part.
Once a part has been machined it can be anodised, painted, or even sand blasted with a coarse grit for a cast-like appearance.
This service is available for any older race car whether it be a V8 Supercar, Group A car, or a vintage open wheel race car from Formula 1 to Formula Ford.
Get in touch with us today to discuss your project.