European Time Attack Championship Winning Black Mamba to Feature Brypar Uprights in 2016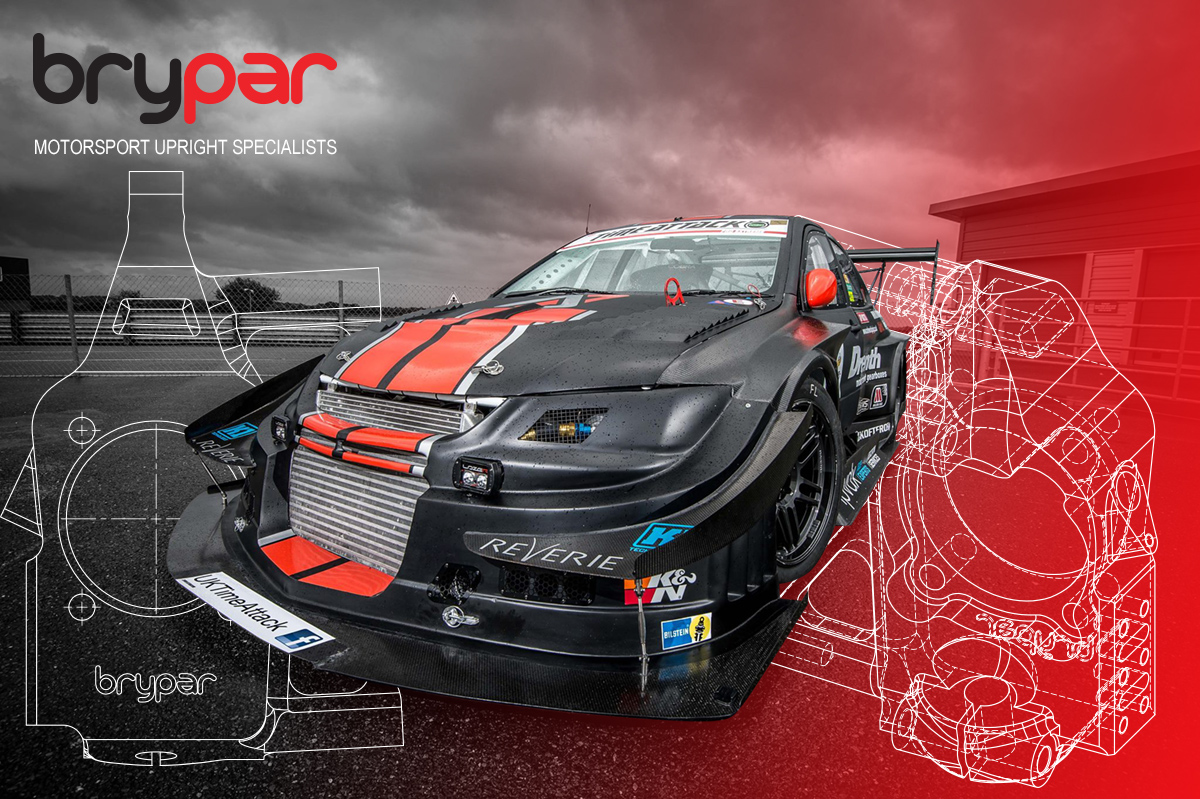 Late in 2015 Brypar was contacted by the team at Black Mamba IPVDX. Their championship winning Mitsubishi Lancer EVOlution having dominated the European Time Attack was going through a rebuild and upgrade in the off season and part of this upgrade was to feature brypar uprights which would alleviate geometry issues that so many time attack cars suffer from when using standard factory uprights.
Brypar used their standard Mitsubishi EVO upright, but with modifications to allow for the teams brake package to bolt-on without the need for adapters. This meant some cor changes to the design to allow the load paths through the upright to change. A slight increase in weight over out standard unit, but an overall saving meant the upright was 34% lighter than the current setup as well as having a stiffness advantage.
For more information about the Black Mamba upright click here.
Ask Brypar today about bespoke uprights for your race car.