Universal Uprights – All You Need to Know.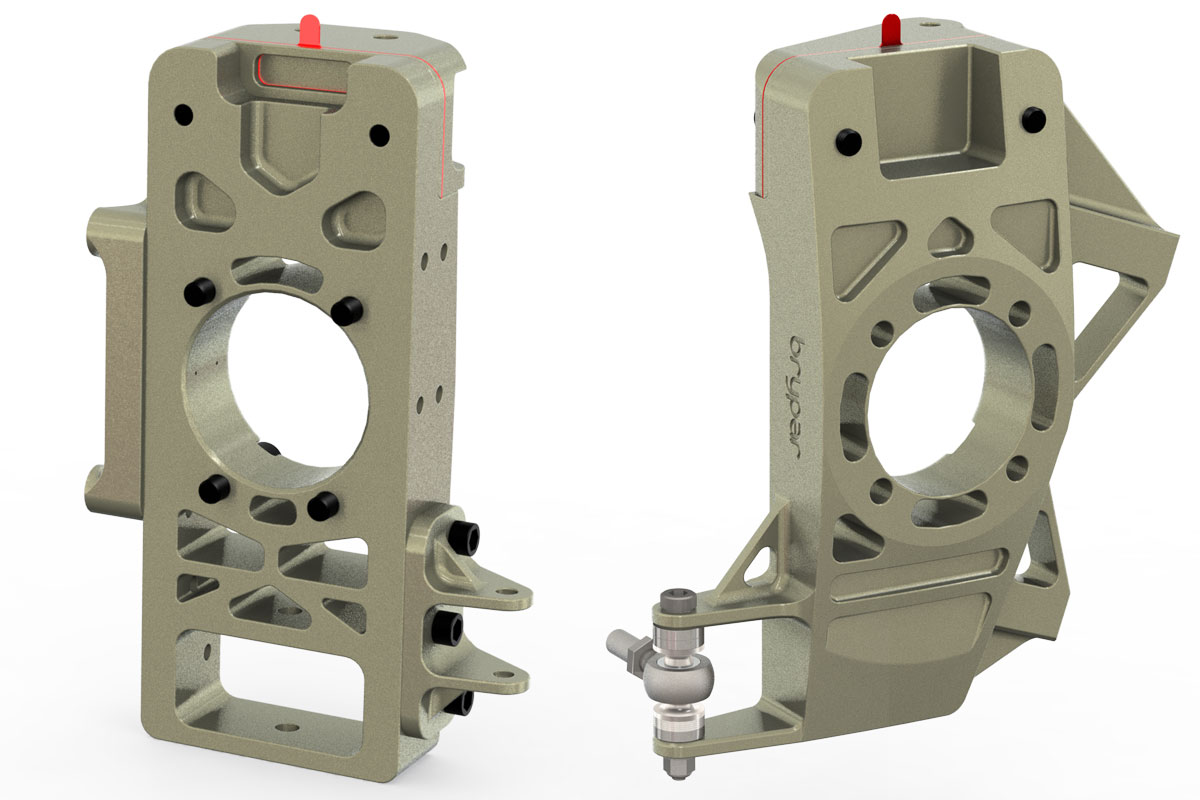 When it comes to double wishbone conversions on existing race vehicles or new builds the upright is often thought to be one of the more difficult elements. Without options on the market builders have often had to turn towards factory uprights, or aftermarket options that are less than suitable.
Brypar's universal uprights can be tailored to suit your vehicle. We will adjust the design of the uprights to suit your suspension and steering pickup points as well as brake caliper you are planning to use.
Both our multi-piece and monobloc upright can have the steering position at any point on the upright, as long as it's not on the same side as the brake caliper. The uprights feature an upper clevis for mounting the upper wishbone and/or the steering pickup. This makes camber adjustment simple and straight forward via the use of shims. All major pickup points are in double shear for added strength, stiffness and reliability.
There are pros and cons to each type of universal upright.
Monobloc
Pros: Light weight. More cost effective to manufacture. Less maintenance
Cons: Design and layout is fixed, so upgrading or using the same upright on both axles can be tricky. Uprights are handed.
Multi-Piece
Pros: Same core upright can be used on all four corners. Easily replace parts when upgrading brakes. Less spares to carry.
Cons: Slightly heavier than the monobloc. More expensive to manufacture multiple parts.
All Brypar uprights are manufactured using high quality materials and components. Get in touch with us today and find out how Brypar universal uprights will transform your race car.