Brypar Feature at WTAC 2015 Thanks to RP968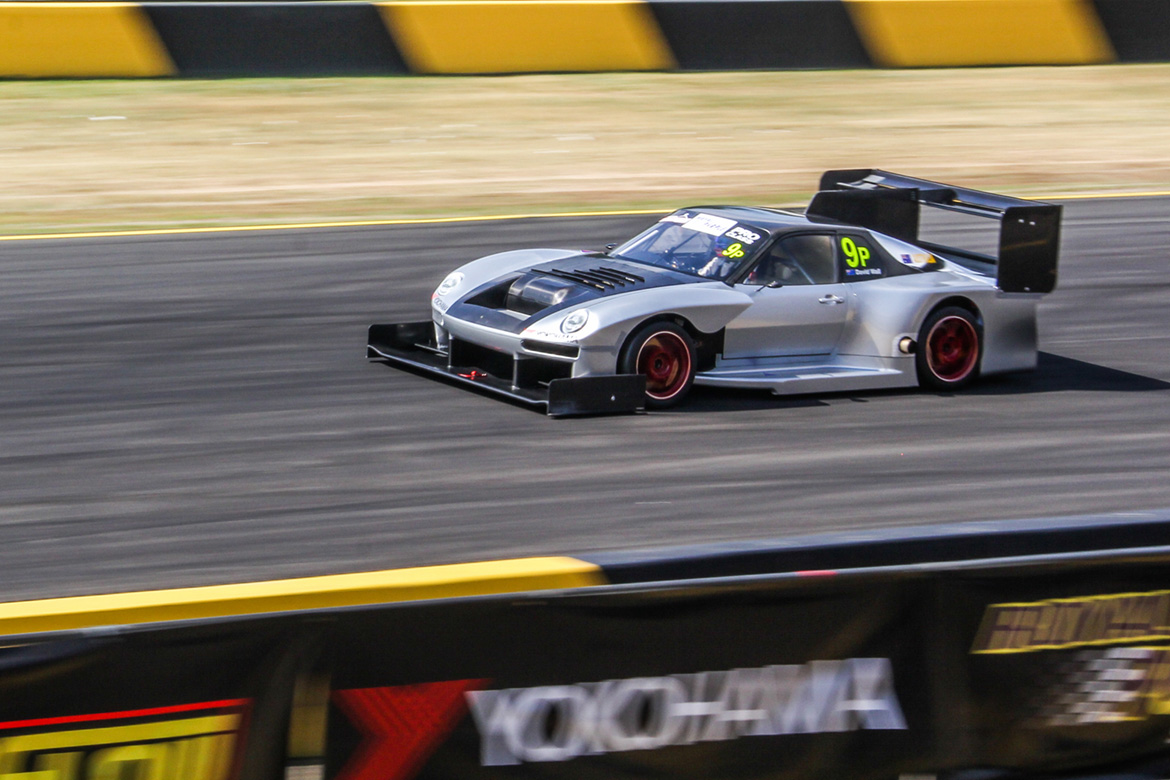 Late in 2014 after Brypar was formed we received a phone call from a potential customer enquiring about our universal uprights they'd seen at the 2014 World Time Attack Challenge at Sydney Motorsport Park. Little did we know this project would turn into one of the most comprehensive WTAC builds the world had ever seen. Initially we were to use our Universal Pro upright – a Porsche motorsport bearing housed upright aimed at the motorsport market, but due to the client having already purchased a complete set of brakes and hubs from a Porsche 991 Cup Car this meant there was no option but to design a set from scratch. Initially the brief was to design a universal centre section that could take a bolt-on steer arm, as well as bolt-on upper and lower mounts. We felt this type of design was too much of a compromise and offered a billet monobloc as a solution. Not only was the monobloc lighter, but it was much stiffer too.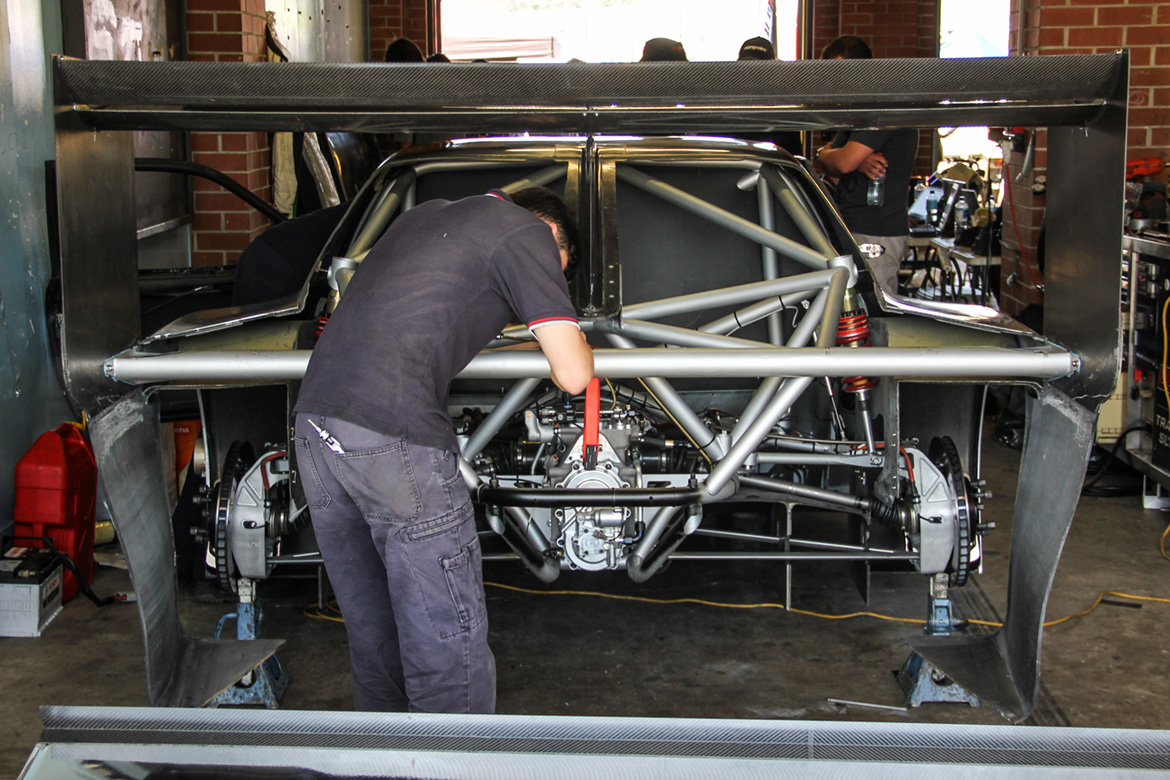 Envirage had specified their own data points for Brypar to work with, meaning we were not involved in the kinematics side of the project. Simulations allowed these point to be fixed with very limited adjustability available, this also saved weight in the final design.
The car was completed just in time for the 2015 WTAC and although it did not have a chance to run in full anger still placed 4th outright with a 1:26 lap time – amazing considering the car caught fire on Thursday, broke the rear wing on Friday and had engine issues on the Saturday. The Brypar uprights easily withstood the immense aero loads the car was producing.
We are currently working with a number of teams building cars for the 2016 WTAC, and we believe RP968 will be back in 2016 in a much stronger position ready to challenge for the title.