Brypar Motorsport Calipers in Final Testing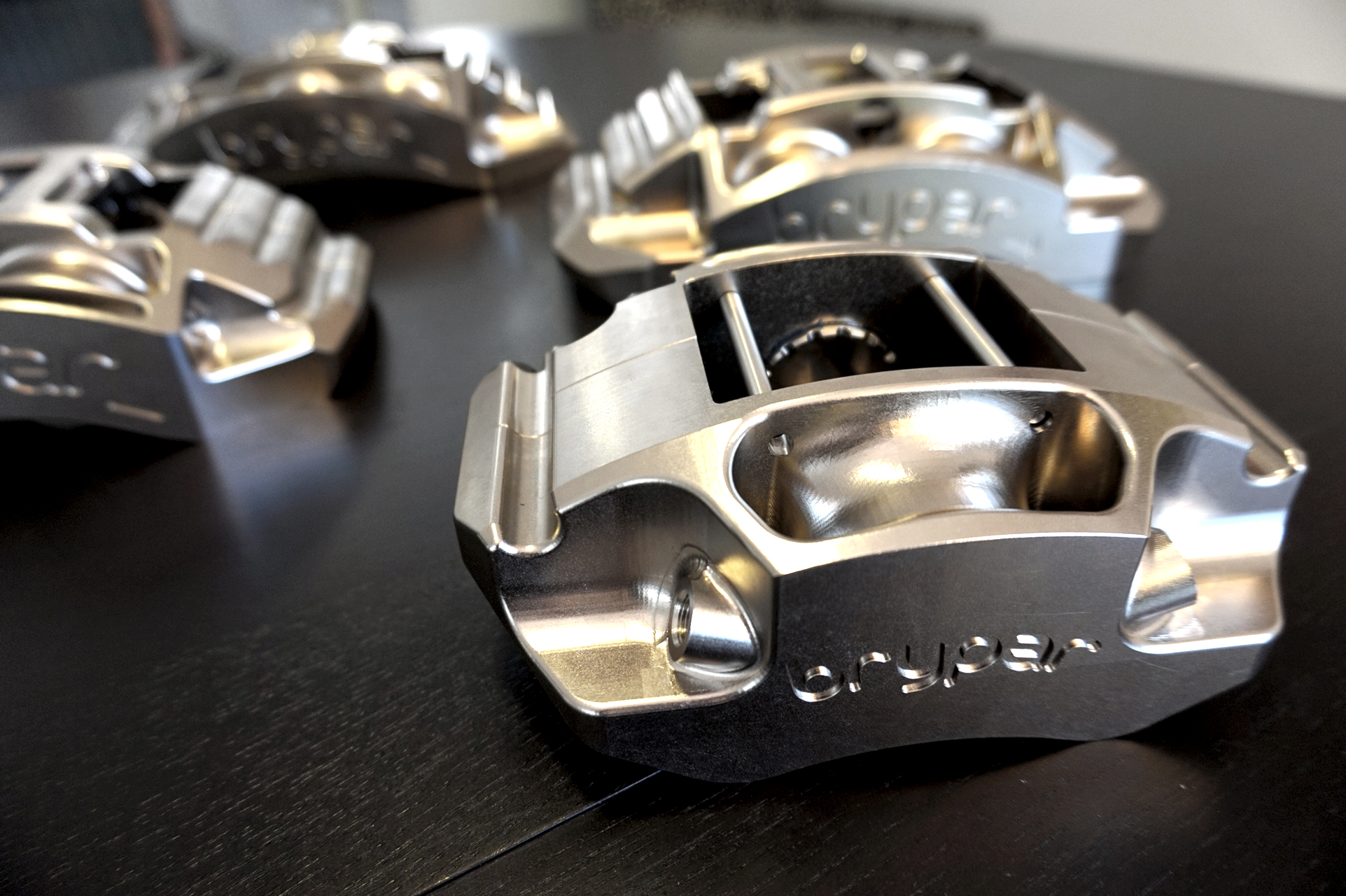 Brypar's Nickel plating as seen above.
Brypar have been developing and testing our own specification and design of brake calipers for the last 12 months.
Unlike a lot of new brake brands on the market, we started from scratch. We researched, we tested, we made mistakes. But unlike others who simply rebrand someone else's caliper, we designed from scratch every single element to ensure that we delivered the best caliper we could possibly deliver knowing every element inside that caliper was designed here in Australia by Brypar.
Unlike a lot of new brake brands on the market, we started from scratch.
Our Motorsport Calipers
Due to the special tooling required our first sets of motorsport calipers, a decision was made to manufacture them as a 2 piece design. We needed to ensure the critical seal area of the calipers were easily machined to the tight tolerances we required. Our own seals were manufactured locally from a unique European sourced motorsport grade material which offered better performance at elevated temperatures leading to longer service life as well as lower friction. Our pistons are machined from Grade 5 Titanium with built-in cooling cutouts – these help stop the heat transfer from pad to fluid. Other brands simply use caps on aluminium pistons – a cheap alternative. Finally we DLC coat the pistons for maximum durability. DLC coating is Diamond-Like Carbon – so our pistons will never suffer from scuffing. Behind the pistons sit stainless steel knock-back springs. Finally our calipers feature through cooling designed into the body to allow the caliper to remain cool in the heat of competition and our Nickel plating means the calipers remain durable and scratch resistant, unlike the anodising featured on many of our competitors.
While our range have taken longer than expected through the design and testing stages we now have an Australia made product that can proudly sit on the world stage. In 2016 we will be releasing a full range of billet monobloc motorsport brake calipers in materials that are usually reserved for Formula 1 and WEC. From open wheelers to fully fledged sports cars, from production racing cars to sports sedans, our range will have a caliper to suit.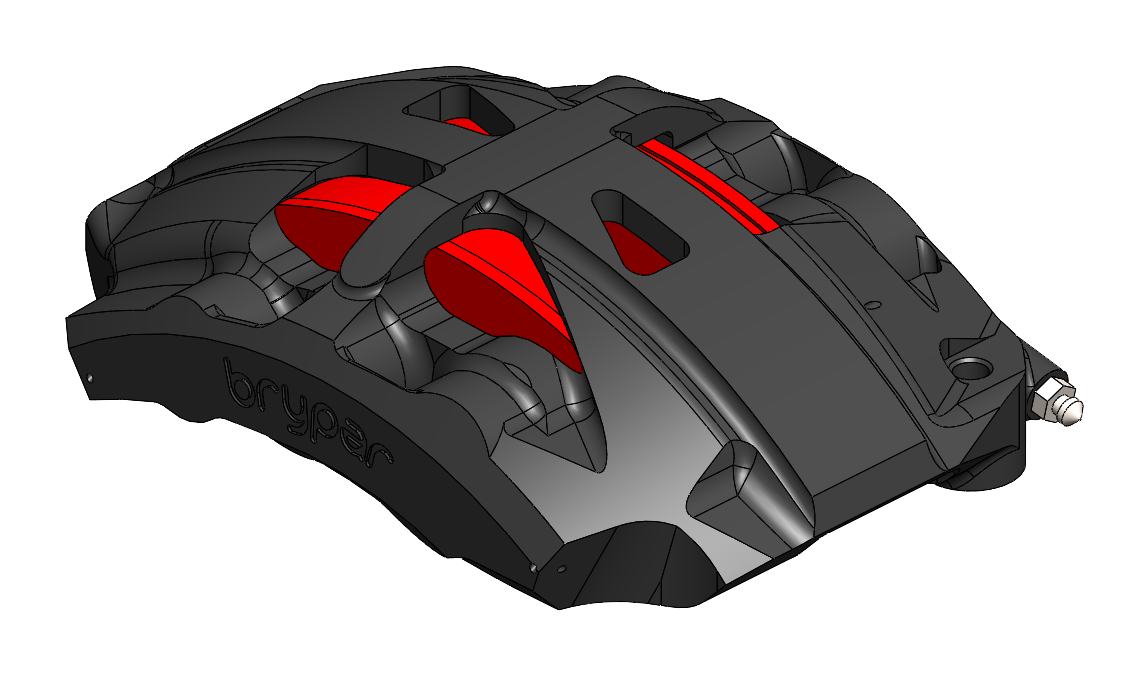 Our Road Kits
Brypar's road range of brake kits are an essential part of the Brypar brake line-up. Using the results from the research put into our motorsport brake calipers we have designed 2 road based brake calipers that feature any of the same design details as their motorsport relatives. Unlike many competitors so called road kits, ours are fully ADR approved for road use. Our kits come complete with fully floating discs, ADR approved braided lines, Australian Circo road/race brake pads and all other hardware required to bolt to your exisiting vehicle.
The brake calipers themselves feature internal fluid lines as well as cooling cutouts and the amazing Nickel plated finish. In 2016 these kits will be released to suit a small range of current models with more appearing as demand increases. Contact us today.