Prime-S and Prime-R. What's the difference?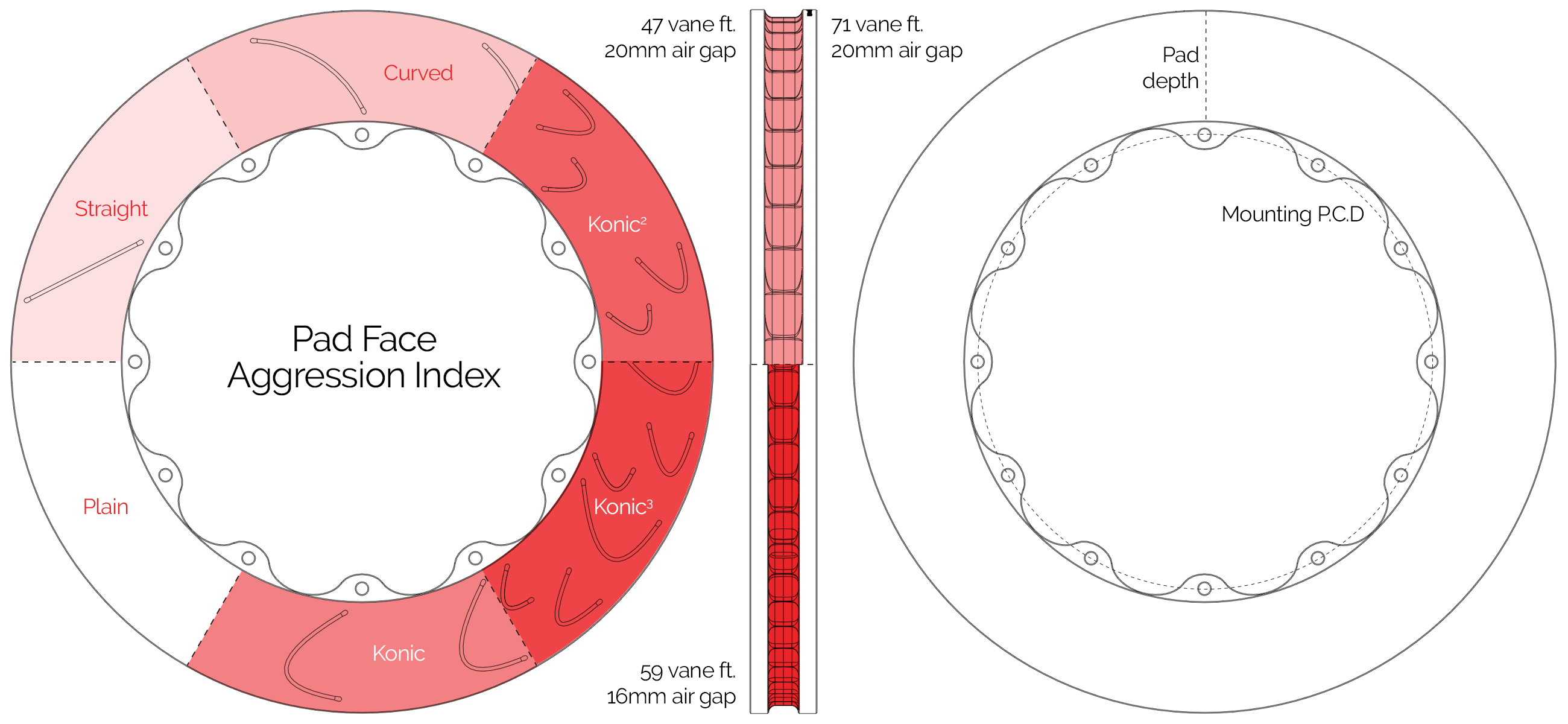 The Prime-S and Prime-R range of motorsport discs while similar in appearance and design philosophies have been designed to suit a range of motorsport uses.
Prime-S Motorsport Disc Rotors
The Prime-S motorsport brake discs use a specific mix of grey cast iron specially formulated to suit track day and light motorsport use, with great thermal stability through a range of temperatures. Featuring a straight grooved pad wiping face the Prime-S motorsport disc range is the least aggressive motorsport rotor available from Brypar and is solely available in a bolted 2 piece configuration. These discs share the same base design as their more aggressive counterparts, meaning the thinnest vanes available on any motorsport disc as well as fully optimised PCD placement.
The Prime-R motorsport brake disc has been designed with the most aggressive sprint and endurance racing in mind. While visually similar to the Prime-S range the Prime-R uses patent pending casting material formulated to handle high temperatures for extended periods. Available in a range of diameters, thicknesses, vane counts and aggression index, as well as mounting options including our own peg drive floating system. The Prime-R motorsport disc will handle all extremes.