Brypar's New Modular Upright. Save Time. Save Money. No Compromises.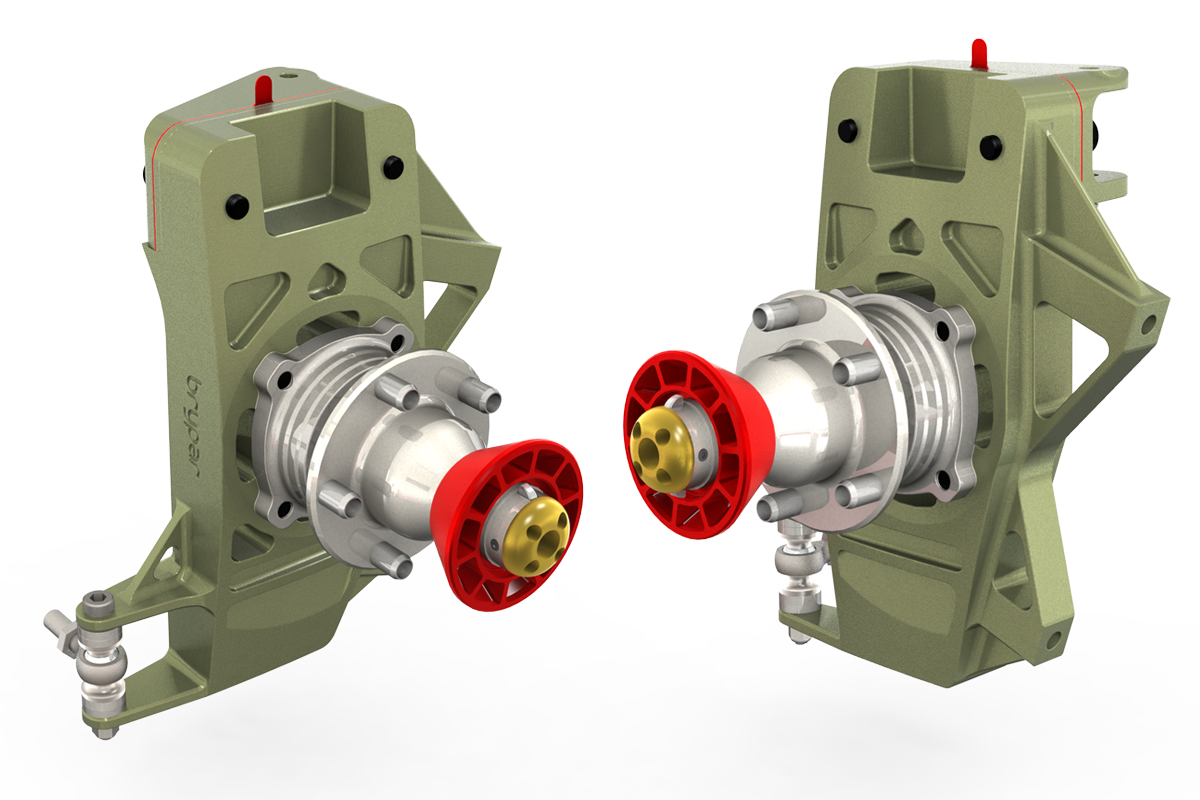 When it comes to finding a set of motorsport uprights for your racing car there are always compromises. You can find something off-the-shelf. If you're lucky it might be 75% of what the vehicle requires, with compromises in geometry, adjustability, serviceability or weight. On the other hand if an upright is designed purely for your racing car it will meet all criteria, although it might cost you an arm and a leg. Having seen this issue time and time again Brypar have designed a modular upright with all key features in place. Having created Solidworks files so that basic parameters and key pickups can be quickly and easily changed, the outcome is that the vehicle gets the uprights it needs, rather than a compromised set. And the buyer doesn't have the expense of a custom set of uprights.
The modular nature of the design allows key wishbone pickup points to be altered, steer pickup to be included into the monobloc or as a separate bolt-on clevis in either top, middle or lower position. On top of this brake caliper posts or ears can be removable or as part of the monobloc. Bolt-in or press fit bearings from either BMW or Porsche allow a range of hubs, including centrelock units. The range of freedom is almost unlimited. Contact us today.