Brypar Uprights and Brakes Win WTAC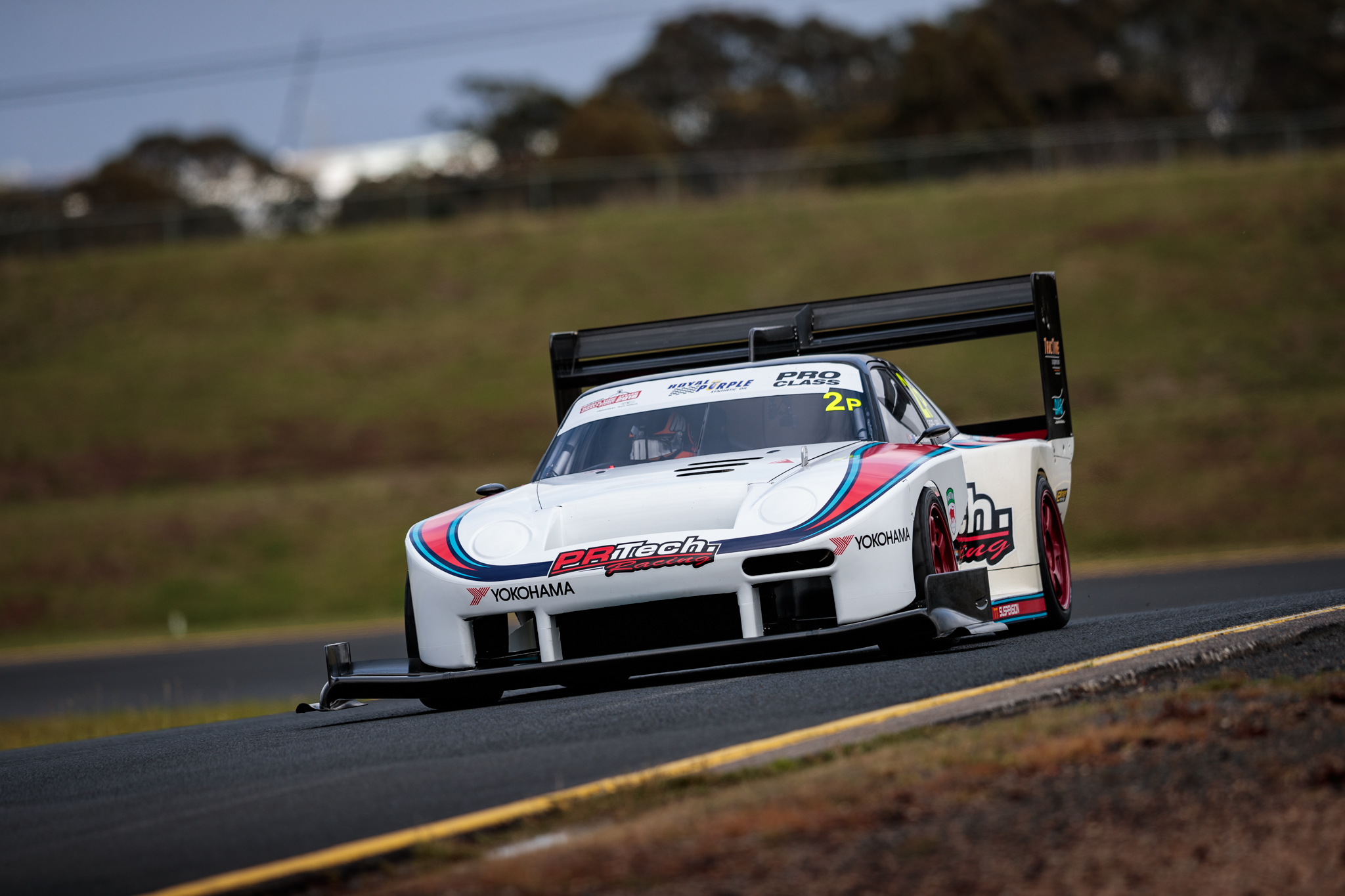 Brypar components dominated the results in Pro and Pro-Am at the 2018 World Time Attack Challenge taking out 1st and 3rd overall, 1st and 3rd in Pro and 1st in Pro Am.
The event, hosted at Sydney Motorsport Park, Australia, started with promise with Pro-Am contender Kosta of Tilton Racing setting a PB on the Friday with a 1:25.881. To put this in perspective team owner Kosta, who was driving in the event for the first time in the Pro-Am category, had less than 10 laps experience in the vehicle…. Event favourite Barton Mawer driving the ground breaking RP968 Porsche clocked a low 1:21, well within reach of the event record. What made both these times even more special was the fact that the track was damp and conditions were less than ideal.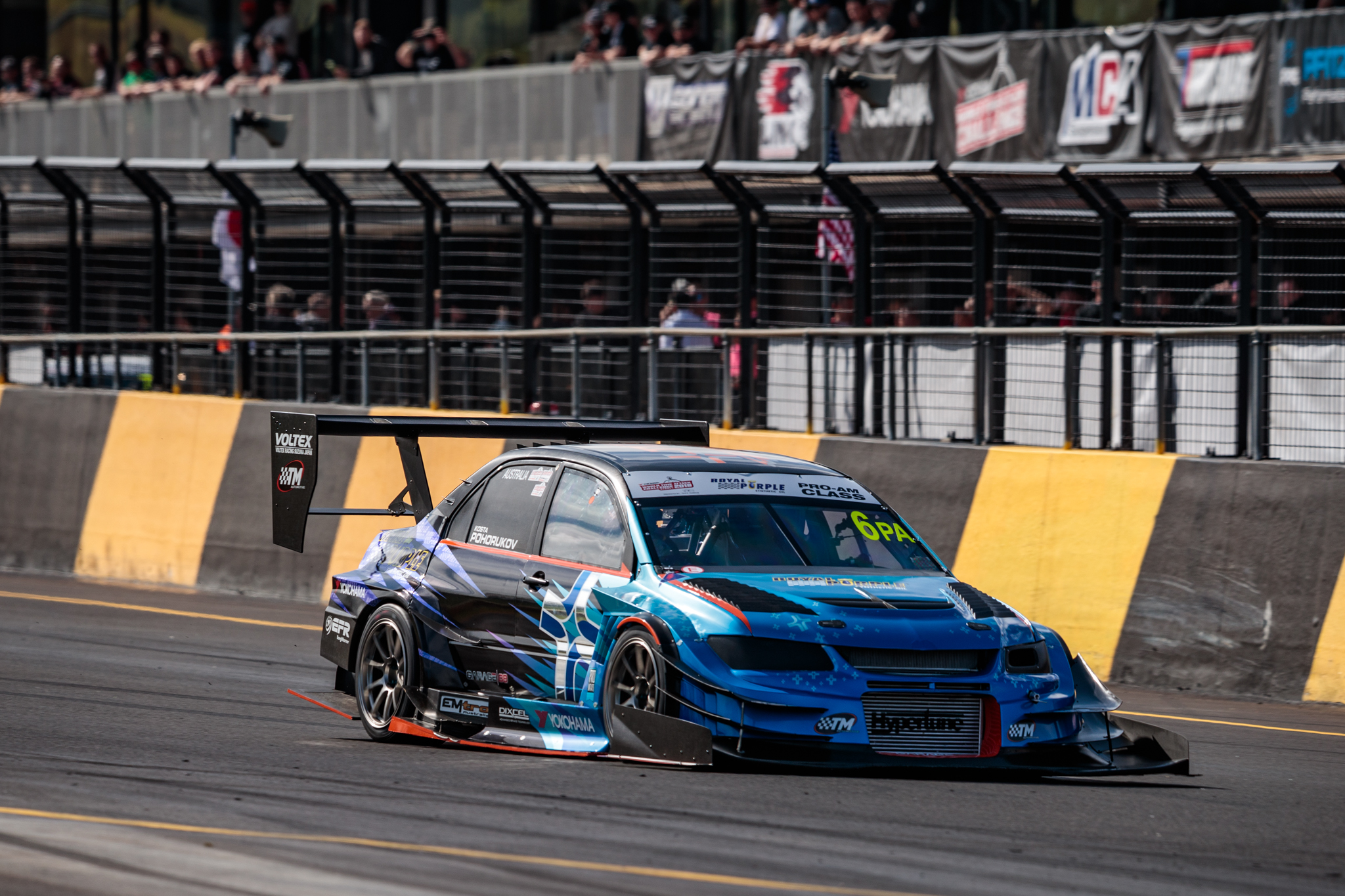 Kosta in his Pro-Am Tilton EVO
The morning of the final day of the event, condition looked promising. The air was cool and the track dry; ideal conditions at the Sydney circuit. Pro-Am driver and Brypar customer Kosta turned the wick up and headed out on circuit to see if he could better his time from the day before. Although his day ended in an unfortunate incident, a new class record was set with a 1:24.63. Featuring custom Brypar uprights and brakes, the car was much easier to drive on the limit than previously.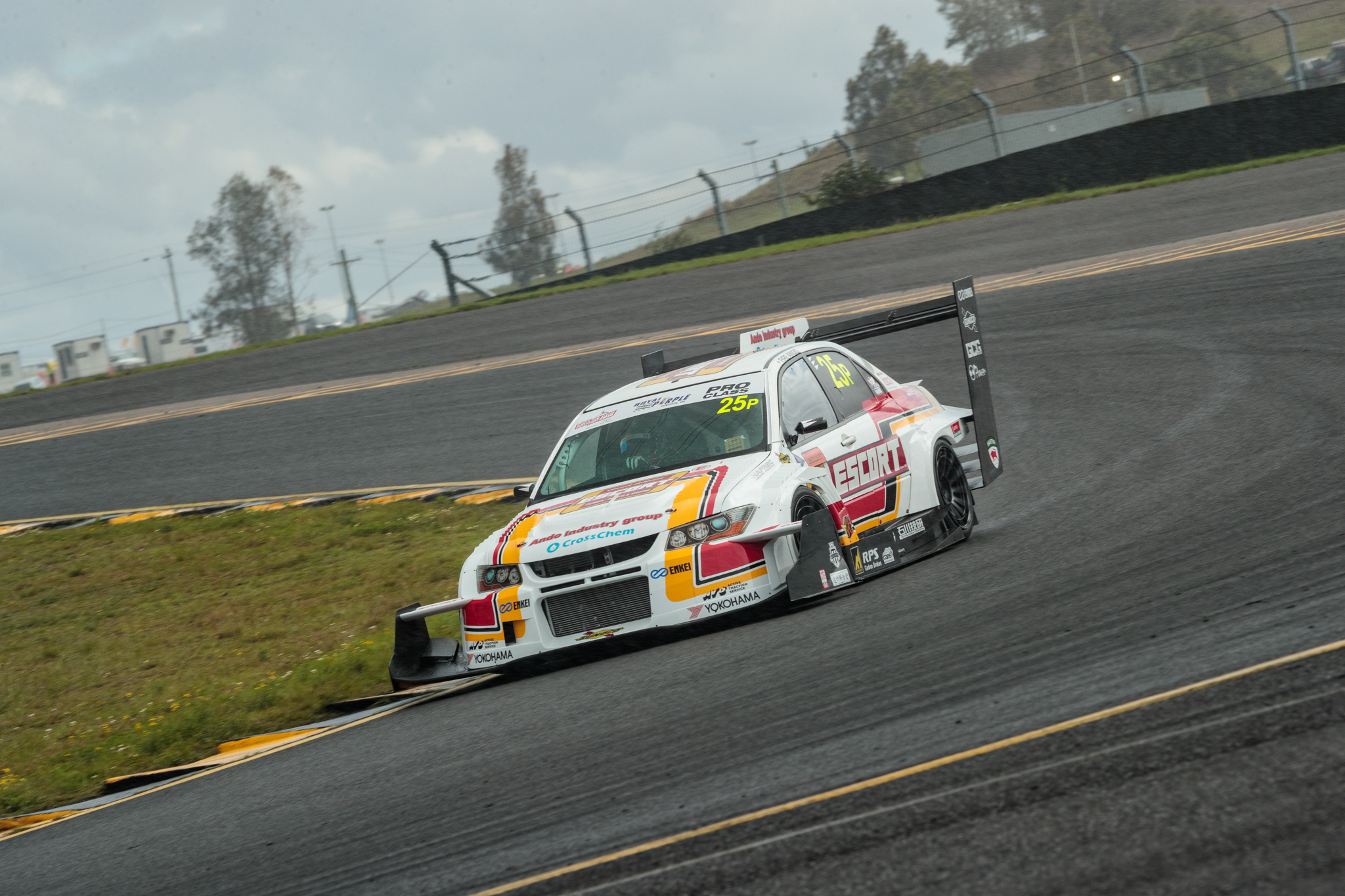 Under Suzuki setting an incredible pace having never set foot in this car.
Team Escort from Japan, sporting Brypar uprights threw crowd favourite Under Suzuki in their car. Within three flying laps he had improved the cars time significantly. Enough for 3rd in Pro and an amazing feat considering he had never driven the car before.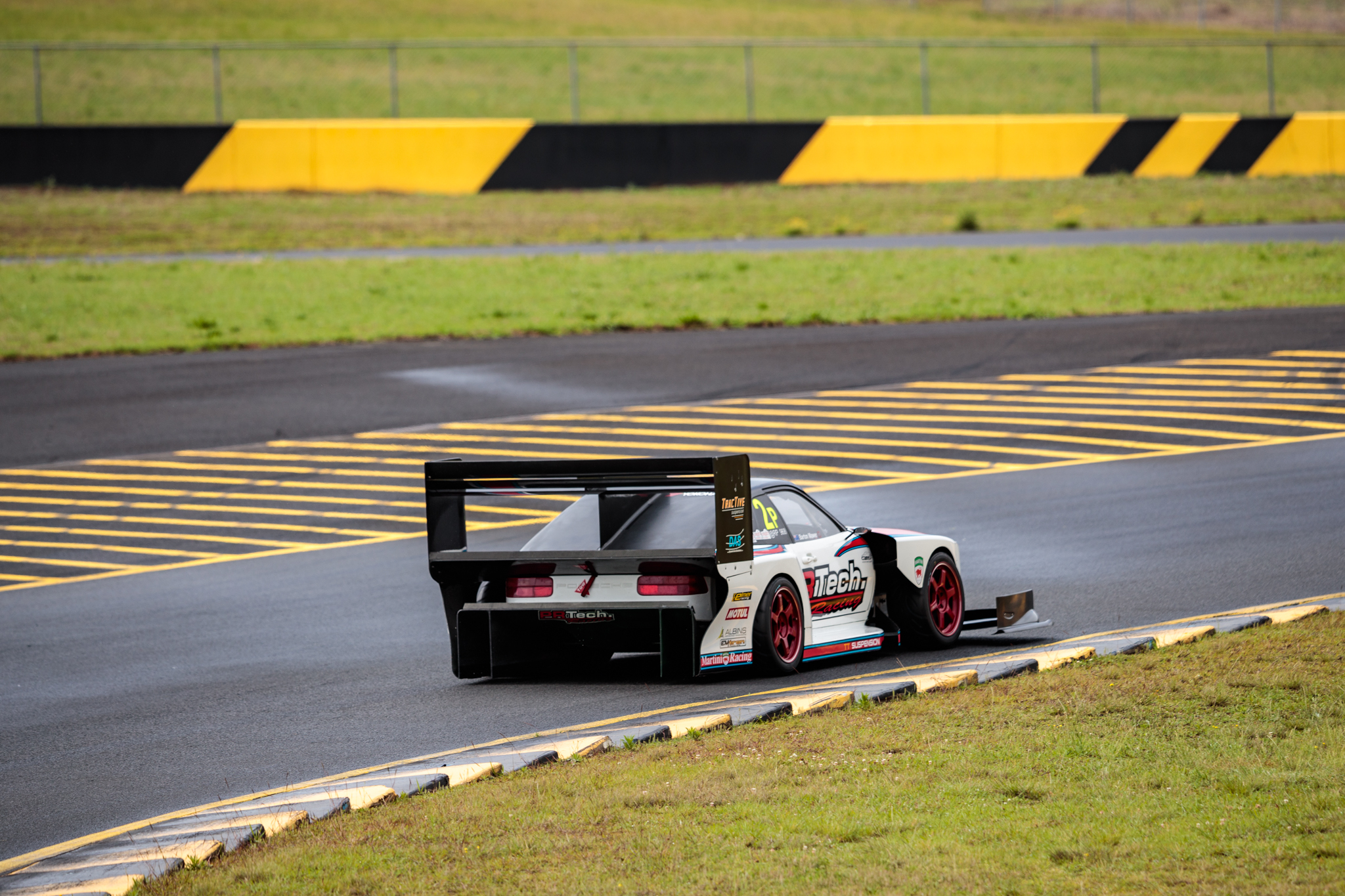 Damp conditions couldn't stop RP968 from taking the win.
All eyes were on Barton Mawer in RP968, with the morning session already proving fruitful for the rest of the field. Mawer set an unbelievable pace, clocking the fastest time ever set by a tin top car and within 1s of the outright lap record, set by Nico Hulkenburg in the A1GP. RP968 set the time on Brypar custom uprights.
WTAC is over for another year but development never stops… see you in 2019.