Brypar putting the squeeze on the competition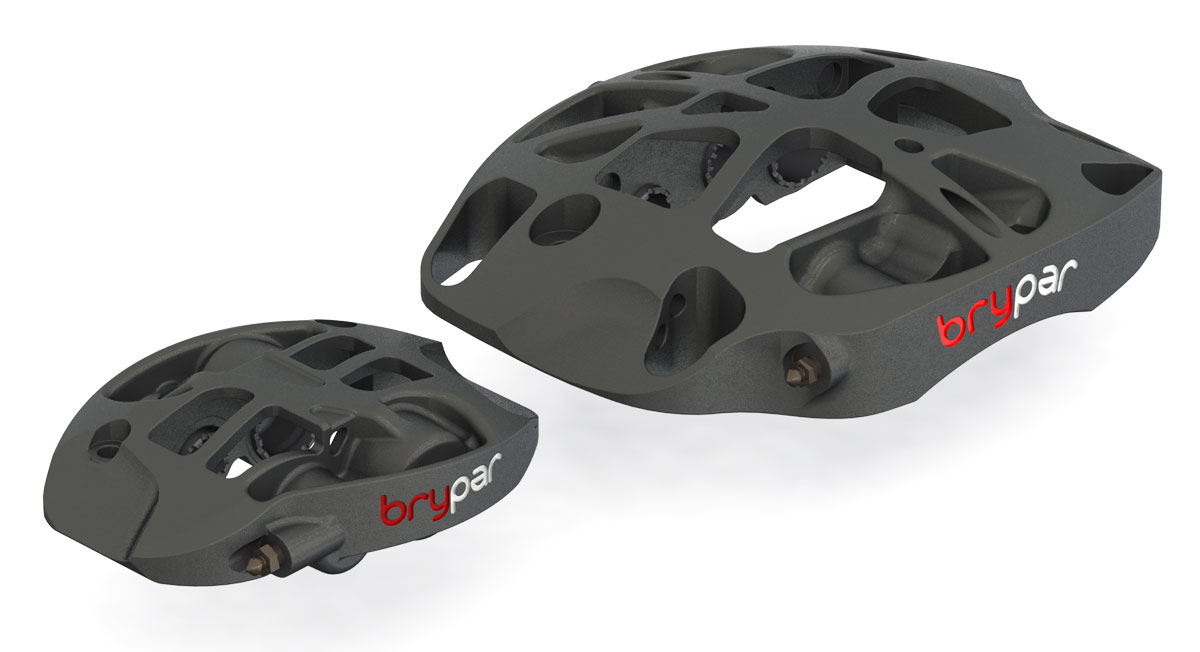 When it comes to braking components Brypar prides itself on leaving no stone unturned. While disc brakes and calipers have been about for over 50 years this doesn't mean there is not more performance to be found whether it be weight, stiffness or temperature control.
Brypar's motorsport brake discs use 6 defining features which not only set them apart from the competition, but also offer small percentage gains in performance. And it's using the same methodology and applying it to brake caliper design that will set the new benchmark in competition motorsport calipers.
Enjoy our sneak peak of what will be following in the coming months and stay tuned.